Climate Activist Ignites Himself on Fire in Front of the Supreme Court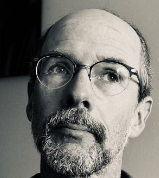 During this year's Earth Day on April 22nd, climate activist Wynn Alan Bruce lit himself on fire while sitting criss-crossed on the steps of the Supreme Court as an act of protest against the inaction of global warming. After the self-immolation, which occurred roughly around 6:30pm, Bruce was airlifted to a nearby hospital where he passed away a day later due to his critical burn injuries.
"This act is not suicide. This is a deeply fearless act of compassion to bring attention to the climate crisis" voices Kritee Kanko, a climate scientist and Zen Buddhist who had known Bruce. In addition to that Twitter post, she also clarifies that she didn't want "young people to start thinking about self-immolation". 
Bruce was a 50 year old Buddhist from Boulder, Colorado who owned a photography studio. As a climate activist, he often expressed his concerns about the planet on his social media. He mentioned topics varying from pollution to Buddhism, however one post from the past is being brought back up today. Last October on Bruce's Facebook page, he posted the date "4/22/22" with a fire emoji next to it. April 22nd being the date he died, many speculate that this incident was planned for over a year. 
Photo via Bruce's Facebook 
The practice of lighting oneself on fire as a form of protest isn't new, as it has been used in the Vietnam war and by Buddhist monks. Investigators and news reporters theorize that Bruce had taken inspiration from one Buddhist monk, named Thích Nhất Hạnh, after Bruce had made a post praising him last January after monk Hạnh's death. A predominant quote from Thích Nhất Hạnh was said to be, "To burn oneself by fire is to prove that what one is saying is of the utmost importance." It is especially believable to imagine that Bruce was influenced by this message, seeing that it precisely described his goal of spreading the importance of action to climate change. 
Wynn Alan Bruce's protest in DC also drew parallels with the situation of Vietnamese monk Thích Quảng Đức's protest in 1963 as well. On June 11th, monk Đức also sat criss-crossed in a lively area in Saigon, Vietnam, where he meditated and ignited himself on fire. This protest was in response to the execution of Buddhists by the South Vietnamese government. 
On April 29th, a week after Bruce's death, a vigil was organized in front of the barricaded U.S. Supreme Court in honor of him. Many people gathered at the vigil with signs, posters, and flowers for the memorial. Songs were also sung in remembrance of Wynn Alan Bruce. 
              Photo from Shutterstock